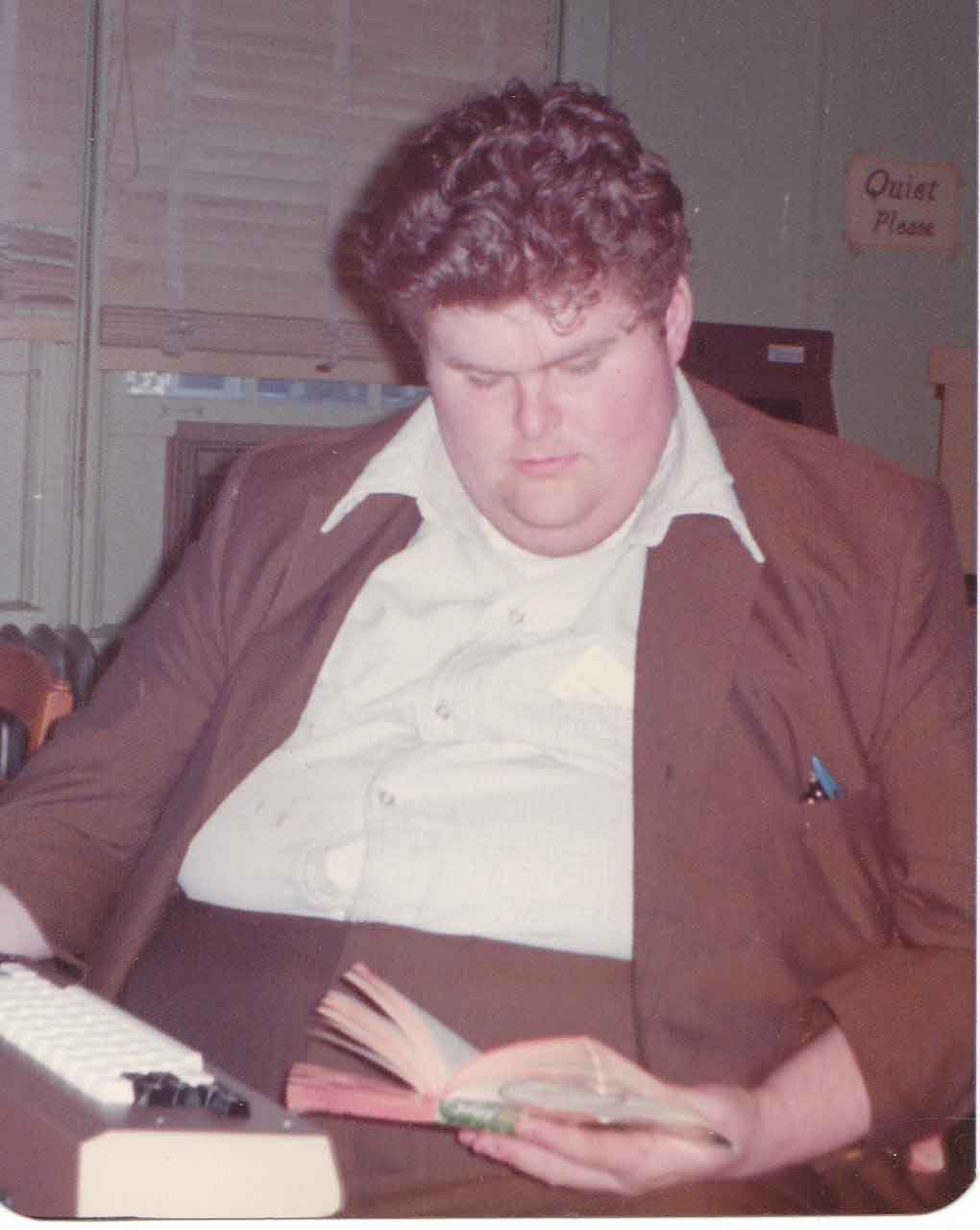 I couldn't get Silas Warner out of my head yesterday (The Digital Antiquarian — a fabulous blog — has an absolutely wonderful write-up on him, do go read it if you're at all interested in the history of video games).
I worked with Silas back in the early 'oughts, at Analog Devices, long after his legendary work at Muse Software.  I use the word "work" loosely, since we were on different teams (Silas was focused on bringing our audio product, SoundMax, to Playstation, while my job was SoundMax tools for PC and online). I didn't interact with Silas more than a handful of times, but I can confirm that he was indeed one-of-a-kind, with an exceedingly bright mind.
While I'm 6'4″ myself, Silas was an imposing physical presence at almost seven feet tall. He was only a few years older than I am today, but suffered from kidney disease, diabetes and arthritis. He didn't get around very well, and when he spoke, it was clear that his body was making it very tough on him. He seemed to be in constant pain.
I was smitten by his reputation and brilliance but repelled by his presence and suffering. I wish I'd been a real friend to him, as if through friendship I could have somehow brightened his day or eased his suffering in some tiny way.  He died just a few years later in 2004, a man who achieved great things despite life-long illness and difficult odds. I missed a chance to learn from him and an opportunity to practice compassion and empathy, perhaps making something better of my own character in the process.
Silas, here's to you – may you glitter as stardust, wherever you are.